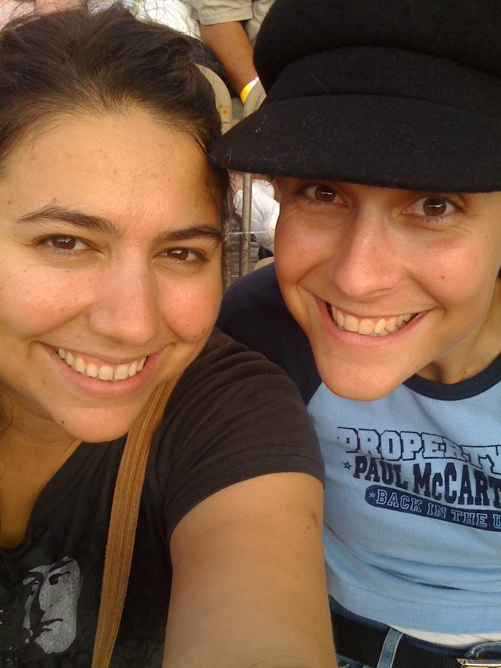 Clear sky! No bad weather! Which is good, because that would have sucked!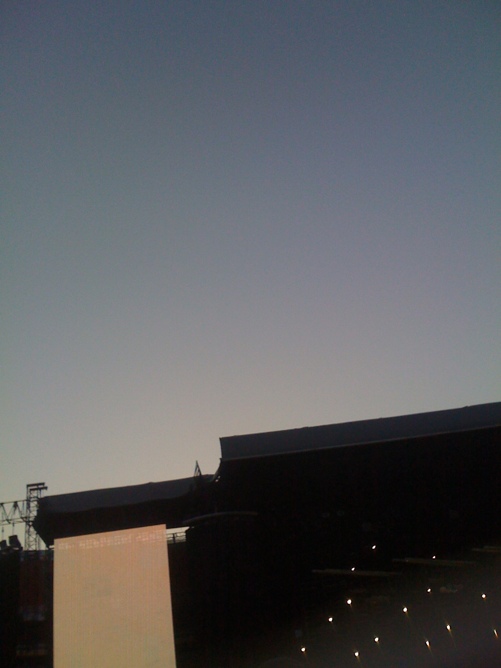 The stage – it was closer than it appears here – the seats were really good and we could see Paul unaided, though the big screens were nice.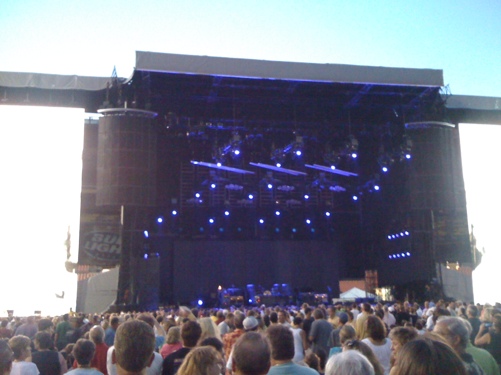 But Paul was also a hour and 45 late starting. Which I guess is good because apparently the Beltway was very trafficky, and the stadium didn't really fill up til right around when it started. But it was bad because we had to listen to crappy electronica. This pic isn't even posted.
Paul! In a Beatle jacket!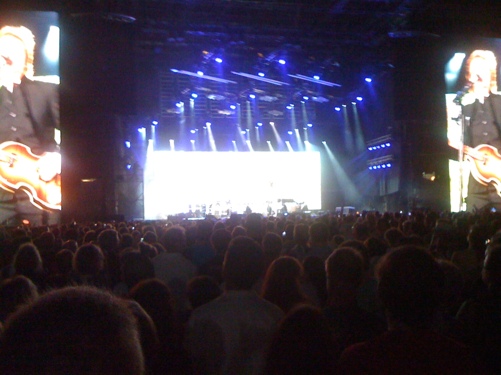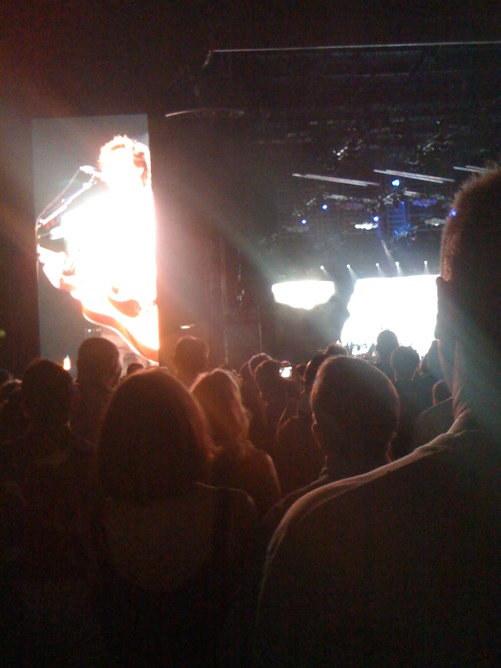 Blackbird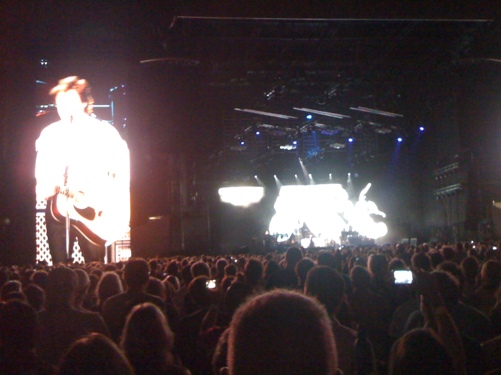 A Day in the Life into Give Peace a Chance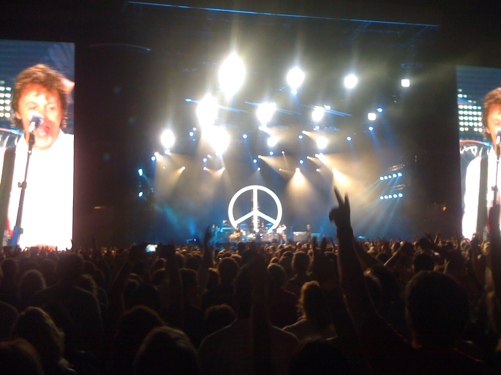 Awesome pyrotechnics for Live and Let Die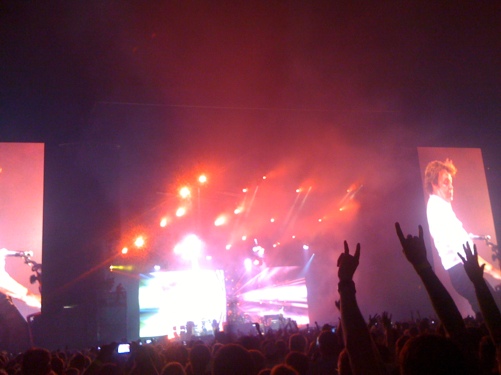 Get Back!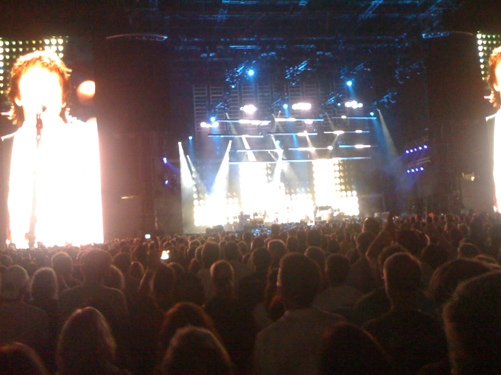 The last song was Sgt Pepper reprise into The End – then much confetti.