This was a pretty sunset over the Beltway. I was heading to Alexandria for dinner with Janine!
Cool Halloween window!
Interesting Presidents picture in a shop window.

The Tweet-up I went to at NASA HQ. We had an exclusive chance to talk to the astronauts on the space station live.  We also got to talk to another astronaut in Houston (Mike Fincke), and astro Tom Jones was there.  They kept the crowd very small. I think there were only 35 of us. The chat with the astronauts on the ISS was fun, but ended when a smoke alarm (false) went off and they had to go.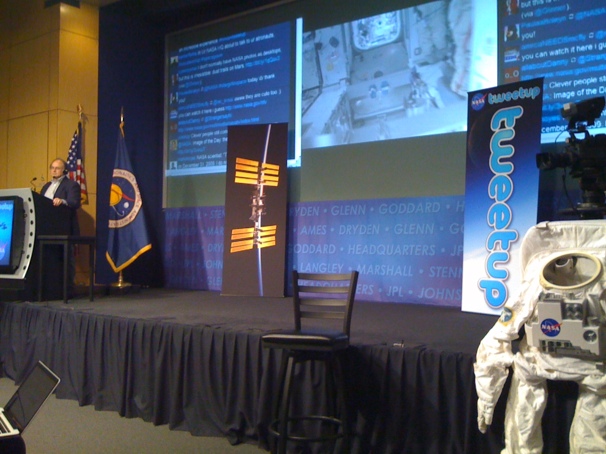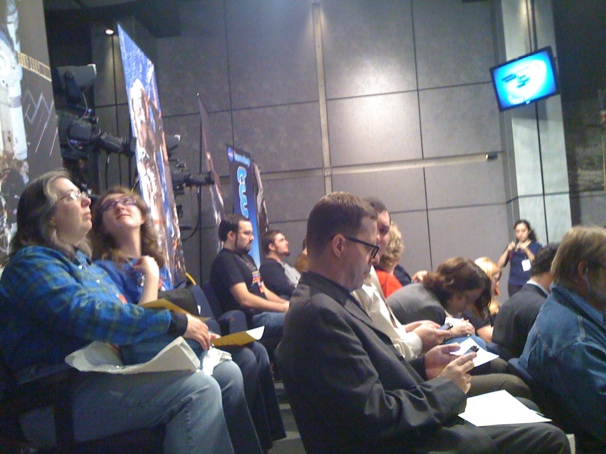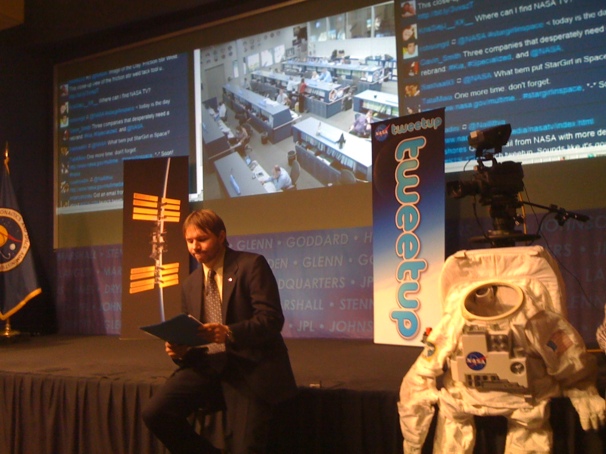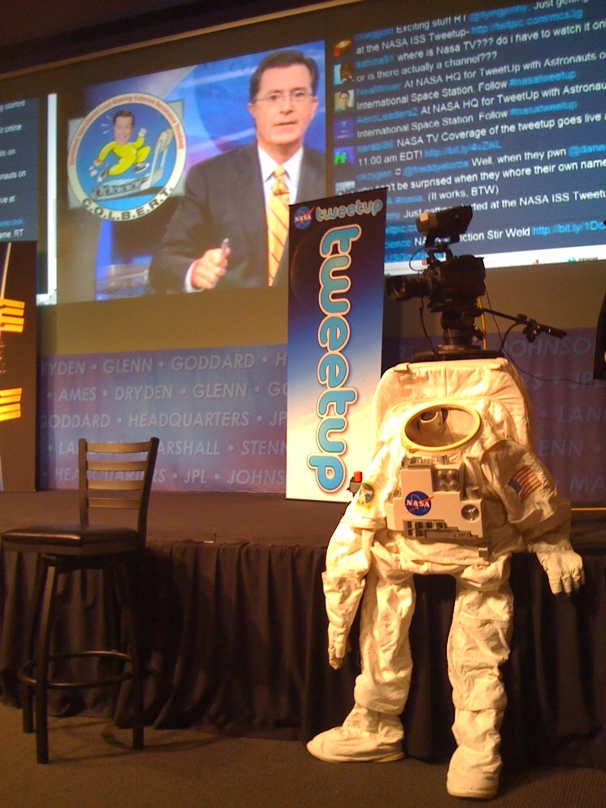 This is the guy responsible for the Space Station Node 3 naming contest!  (And Serenity was one of the choices because he's a Firefly fan.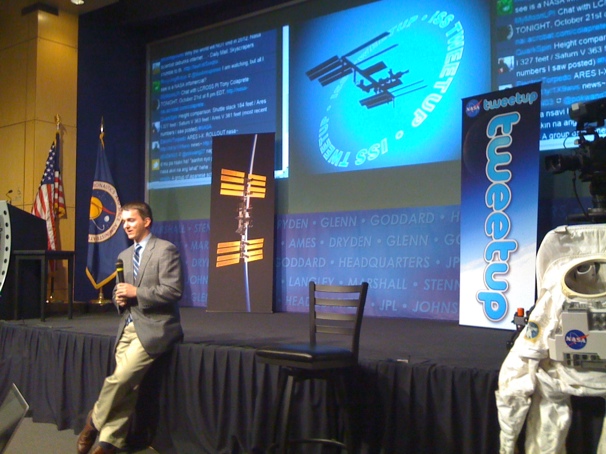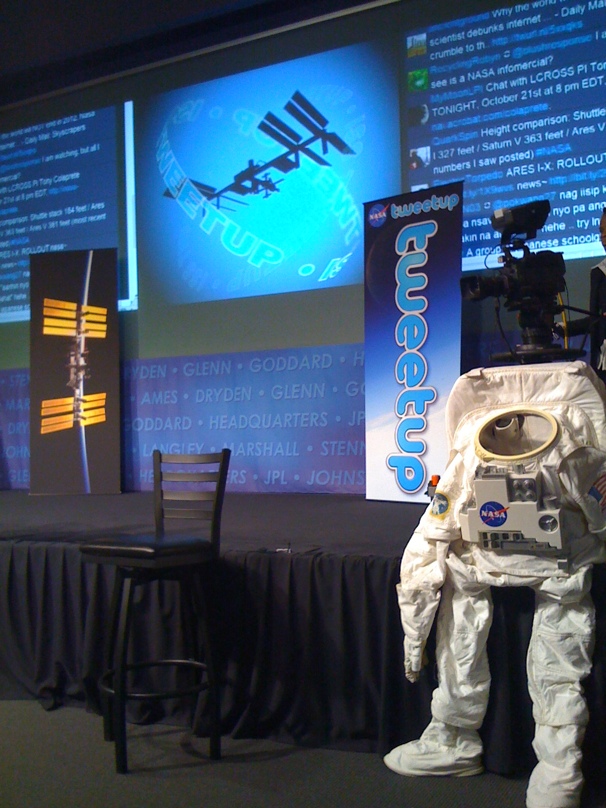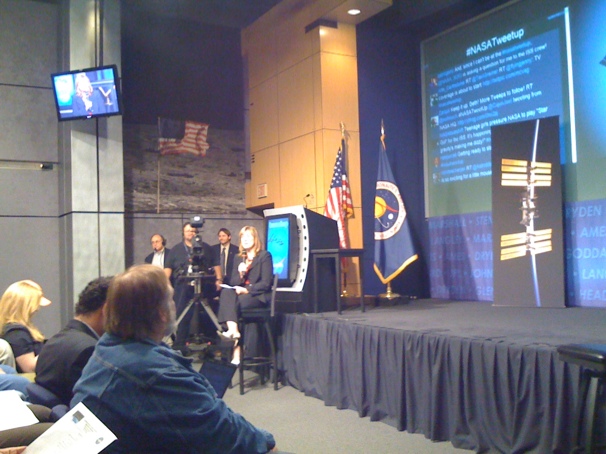 Tom Jones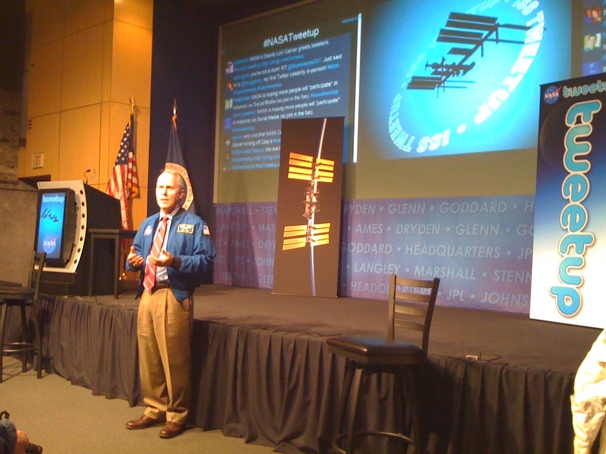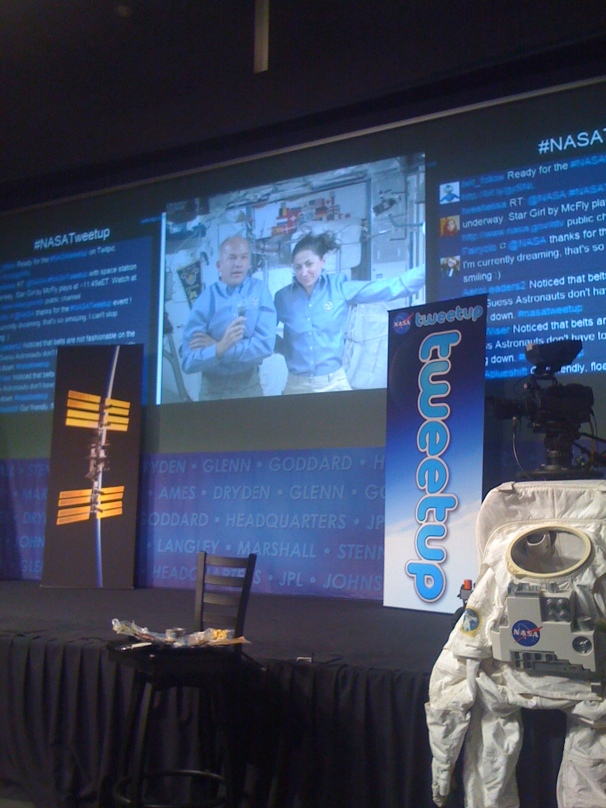 Note the mic just floating there!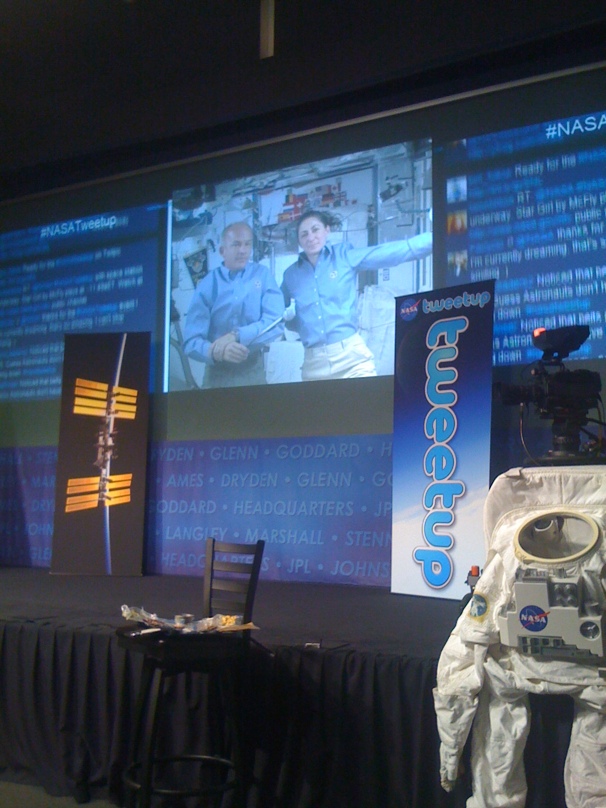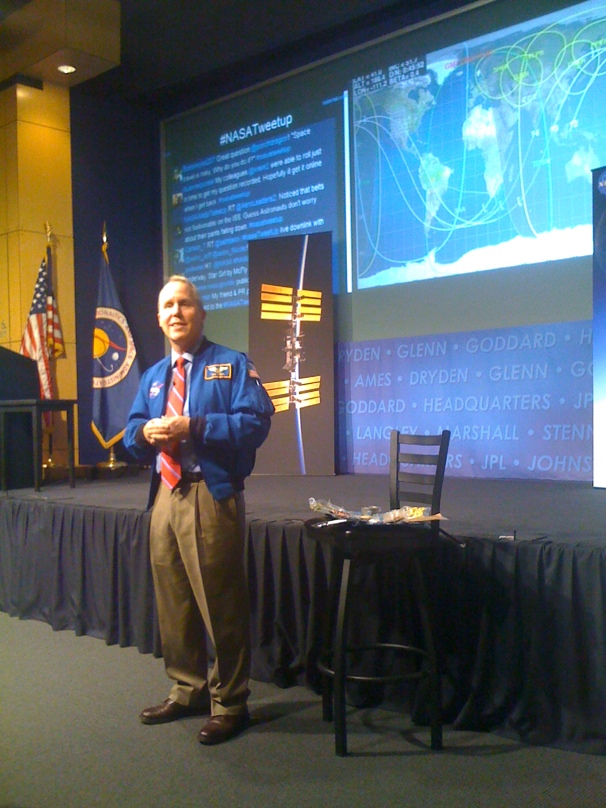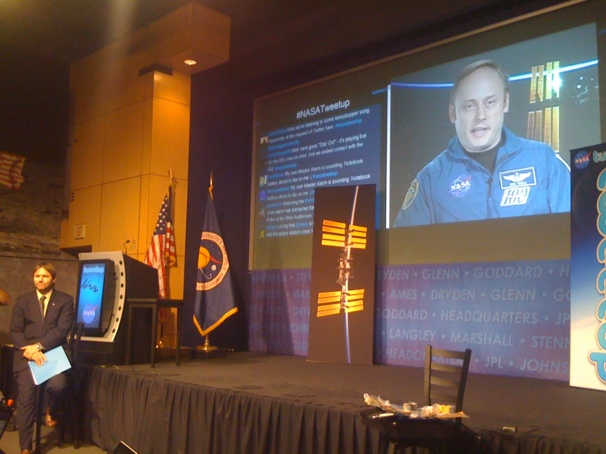 Mission Ops room. The 60s looking boxes are from the 60s.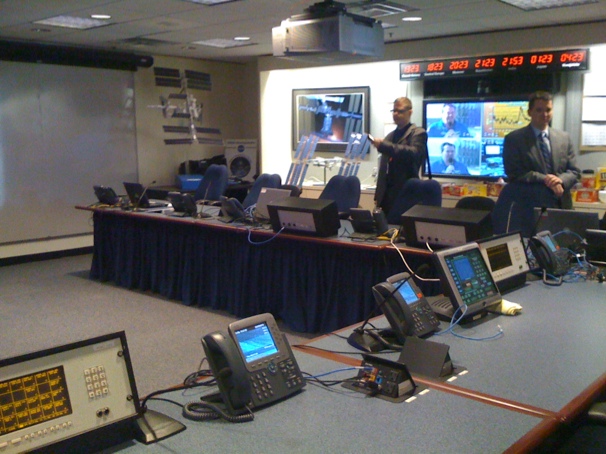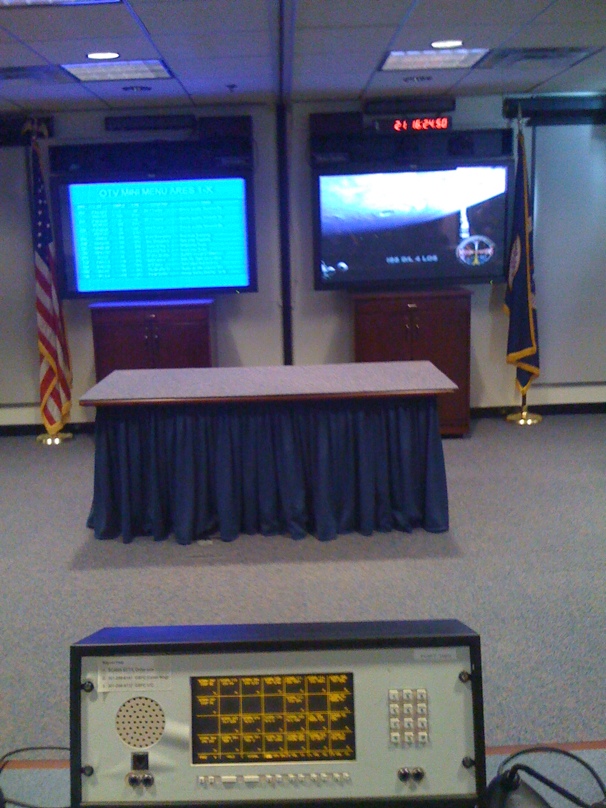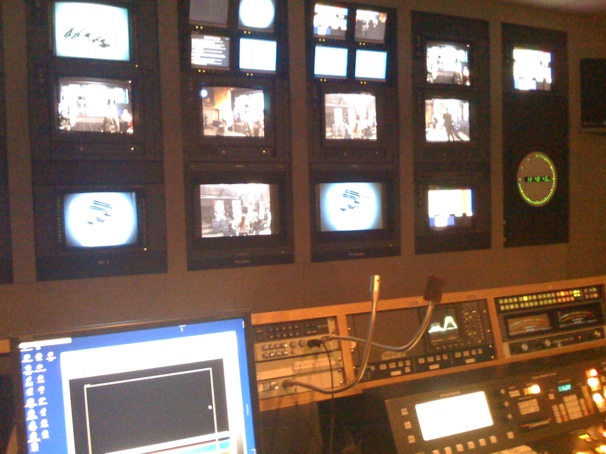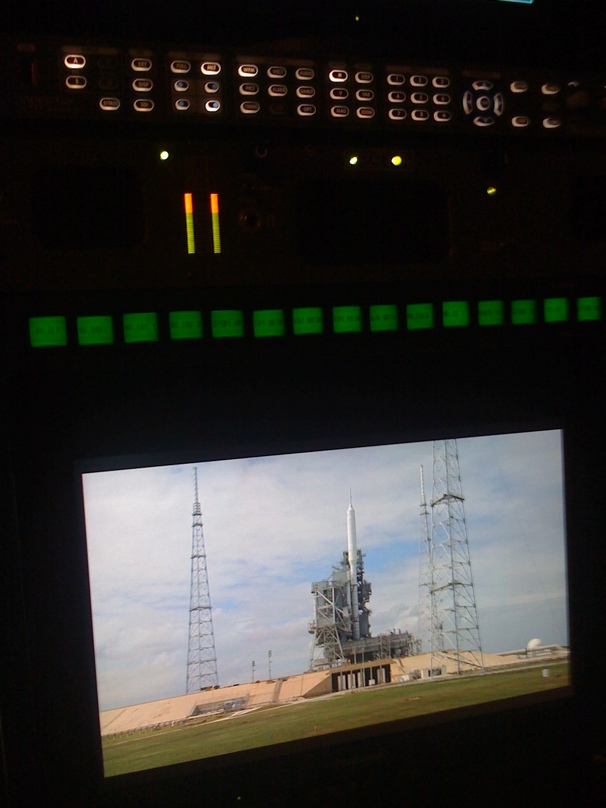 At tea there were a ton of flying ants or termites coming from this tree. You can't see them on the iphone, though Don did try to take a video.