What, you mean it's over? Oh well. Happy Halloween anyway!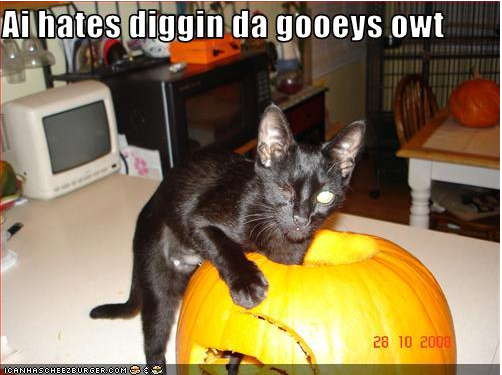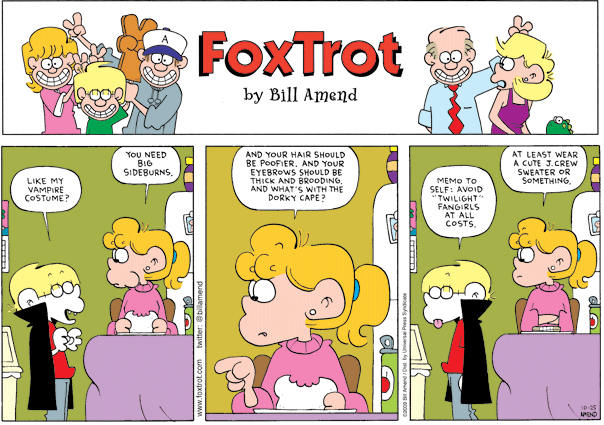 Our friend's party isn't until next weekend, so we didn't do much Halloweenish last night other than stay home and answer the door for trick-or-treaters with some friends (Don, Ed, Rob) who came over for an epic game of Settlers of Cataan (seafarer edition) and Ticket to Ride (Beatles not included) and then some Beatles Rock Band. Rob was the last to leave at 2:30 am, but it was really only 1:30. I love that extra hour of sleep, but it sucks to have it get dark at 5pm. Anyway, I had a really fun time. And I also enjoyed getting Rob (who is a real drummer) to try out the drums on Expert on Beatles Rock Band. He sailed right through Day Tripper (which we play) on Expert, with no fail mode off the first time out! :-)
Our pumpkins. We just carved them yesterday and I took the easy way out and did a very basic pumpkin.
In other Halloween news, we saw The Flash biking around campus on Friday. This is a crappy pic but it was really funny. He was waving at people and everything.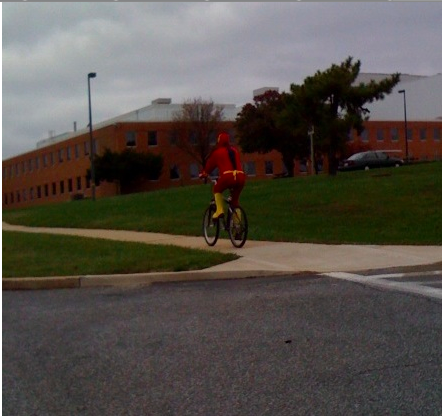 Earlier in the month, the roof of this hardware store had a King Kong display up.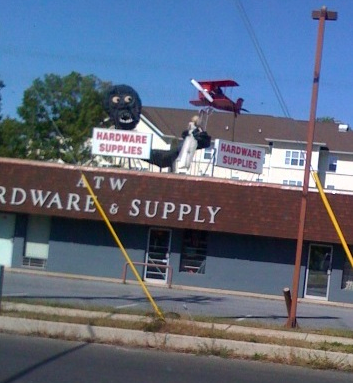 Today I noticed that King Kong had…eaten Fay Wray. Oops!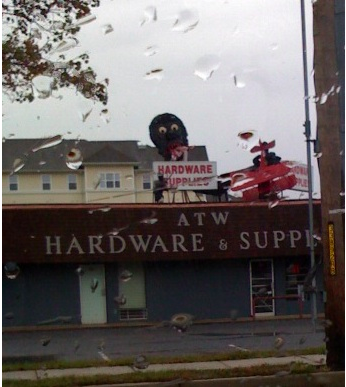 :-)