Here's some pictures from the last few weeks! Probably in two batches or the LJ app chokes.
Deer outside my office.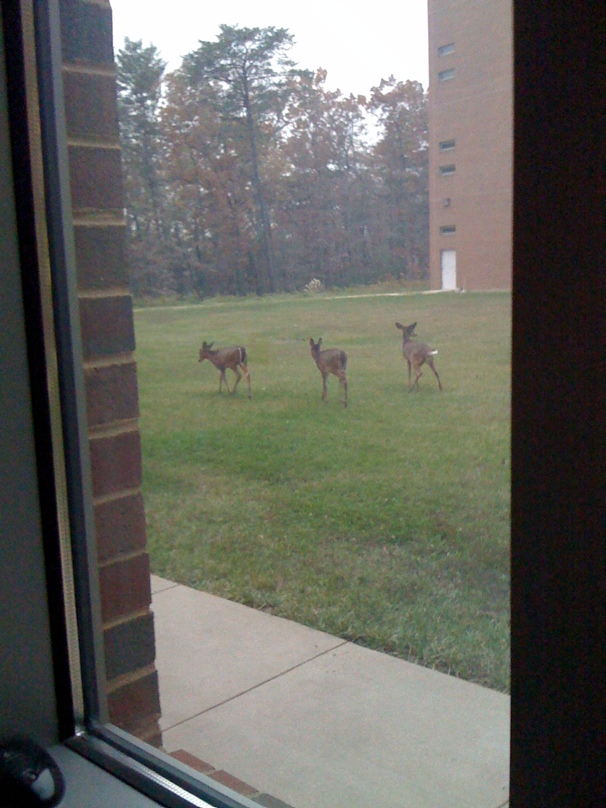 Funny Twilight stuff in the bookstore. J-9, I'm so getting you that tote bag!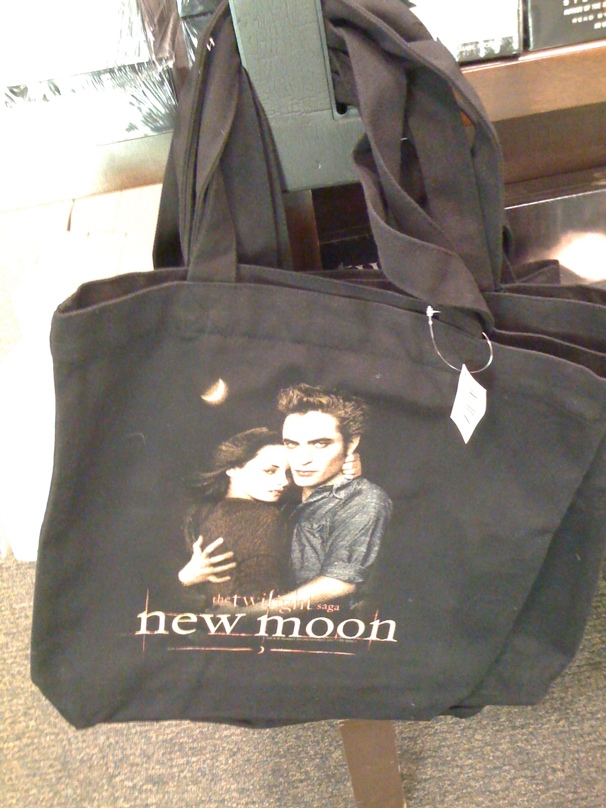 Game night?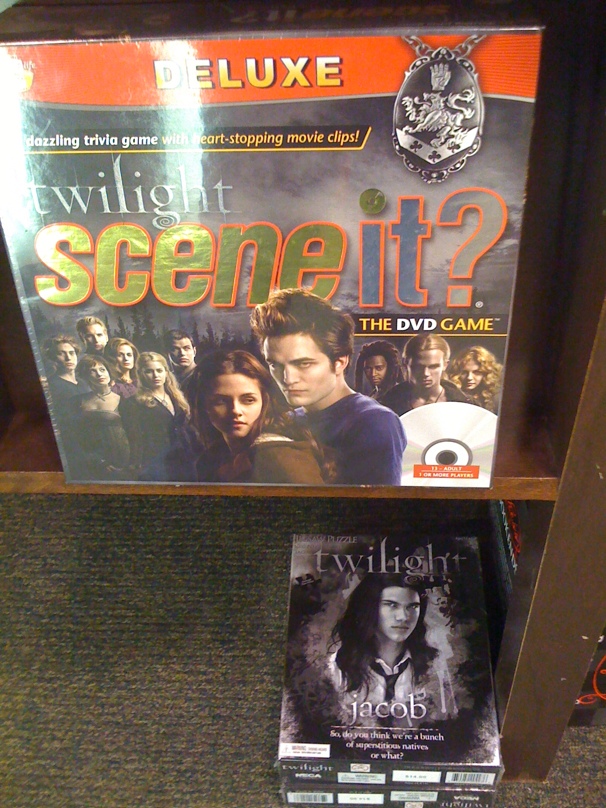 Craig brought a persimmon to tea. I foud a bunch in the supermarket.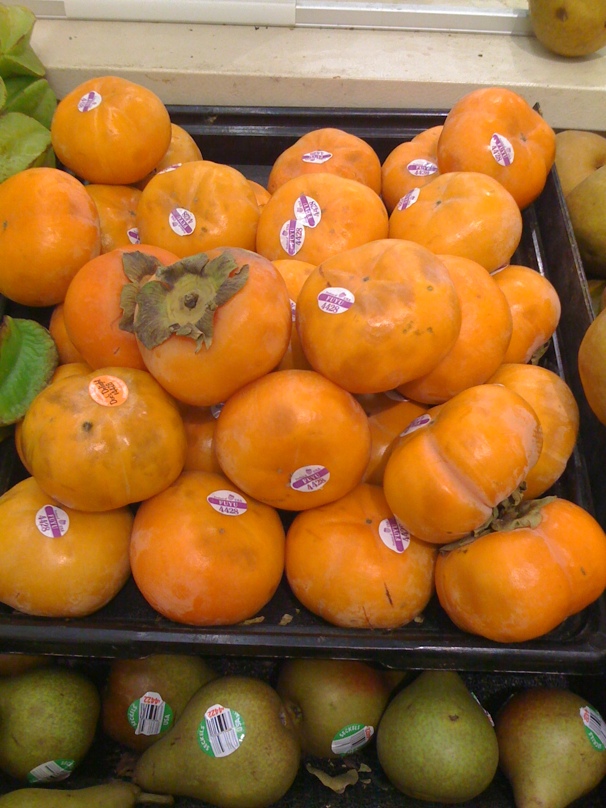 Mmm. Bacon salt! Two flavors of it!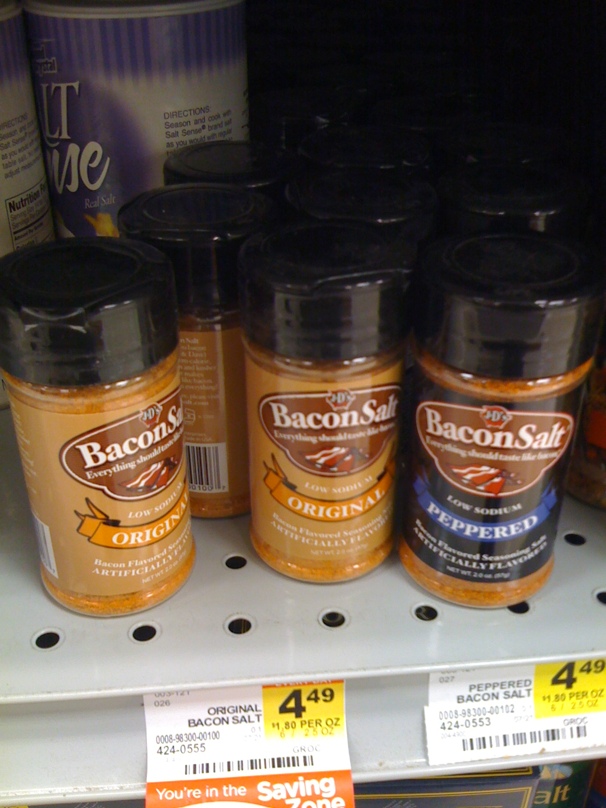 Game night! Playing Ticket to Ride. We joke about overturning the table when the game doesn't go well. Here Bryan threatens to tip the table over.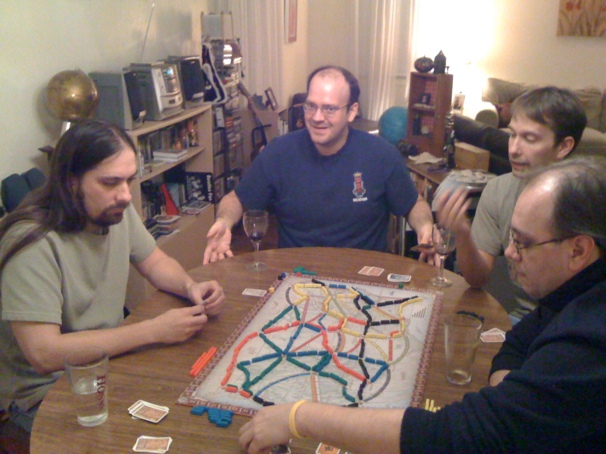 And again during Monty Python Fluxx!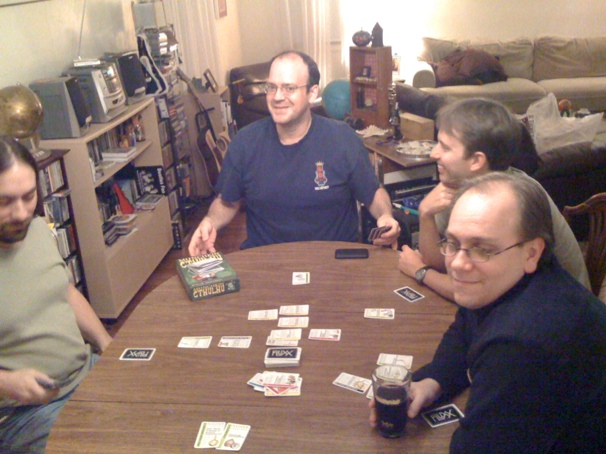 Cthulu Munchkin with Halloween candy for markers!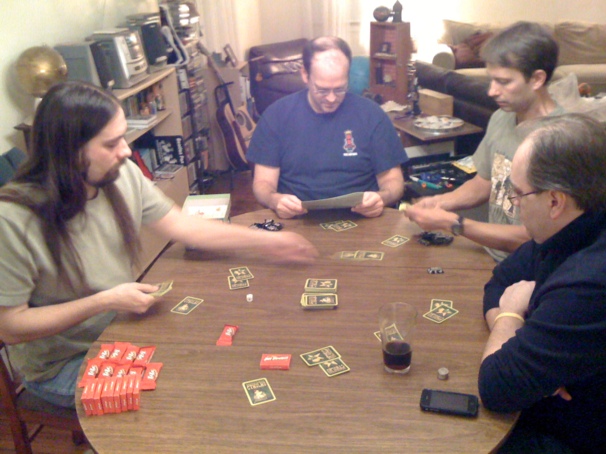 And Jenga!