It's easy to remember all the crap that's happened and forget the good stuff. So here is some of the good stuff from 2009. This is January-June.
January
We spent New Years 2009 with friends! Here's me in the first pic of the New Year.

A bunch of us paid our respects to Poe again!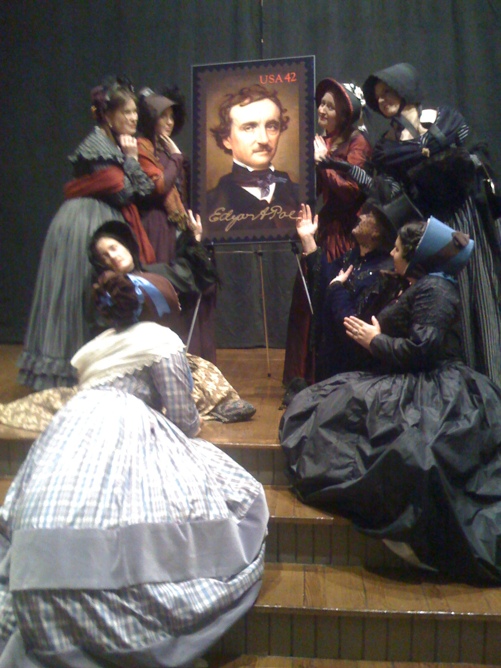 Doug and I had a nice night out with our friends Carlos and Jenna at the Fountains of Wayne show at the Birchmere.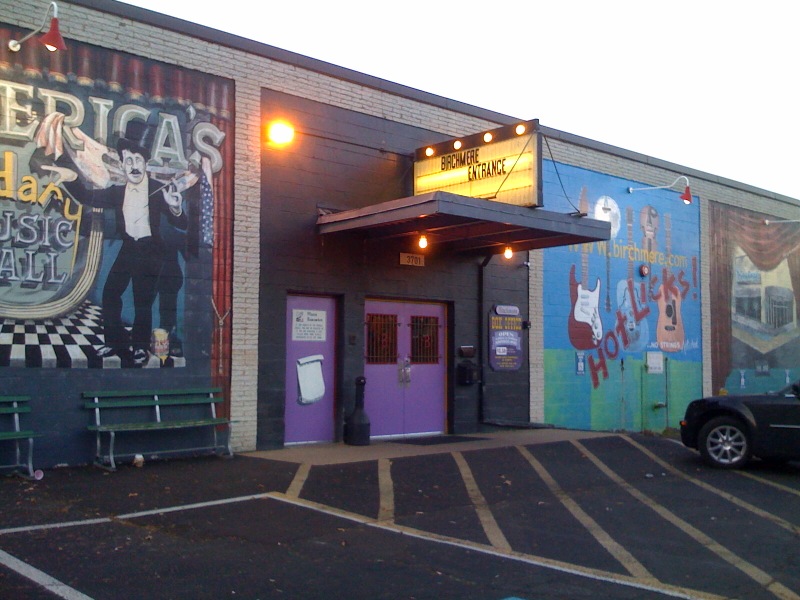 Doug and I saw Gillian Murphy and ABT in Swan Lake!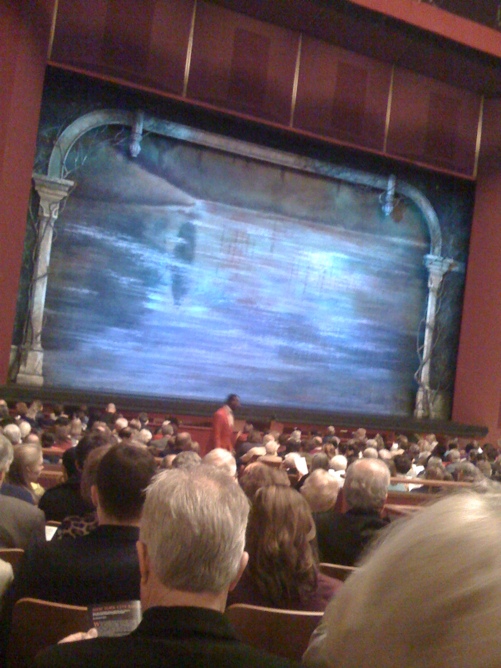 February
We had an ice storm!

Some birthdays, dinners with friends, our annual Valentine's Day moviefest with our friend Mike. We saw Coraline and had Japanese food at a really crowded restaurant with a long wait.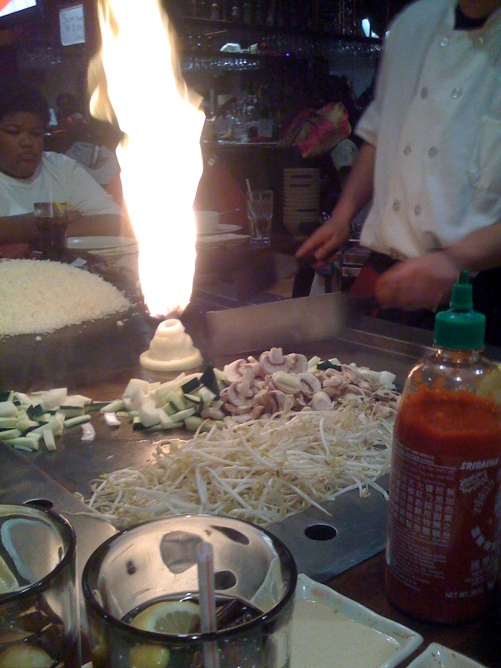 The banner I made for Don's b-day, which is just like the one on The Office!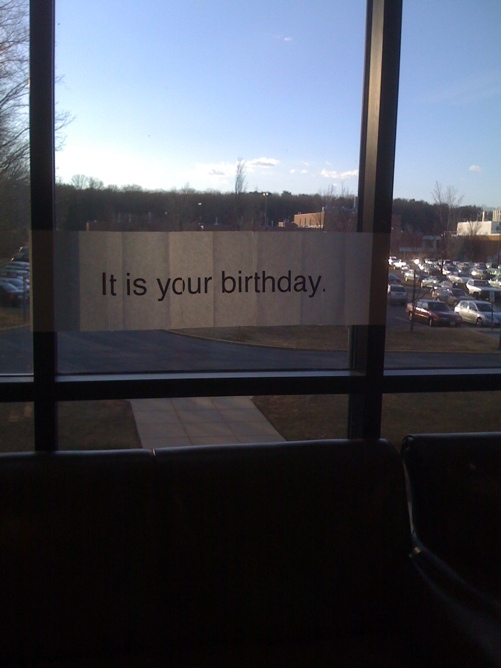 The crocuses started blooming too! Pretty early!

A friend from Space Camp found me on Facebook 20 years after the fact and I got to revisit my past.

March
The band continued to have fun – I even learned a ZZTop song on the bass!

We had a few more spring flowers – this is one of my favorite pics of the year:

Daffodils!

Scott and his few month old baby on his birthday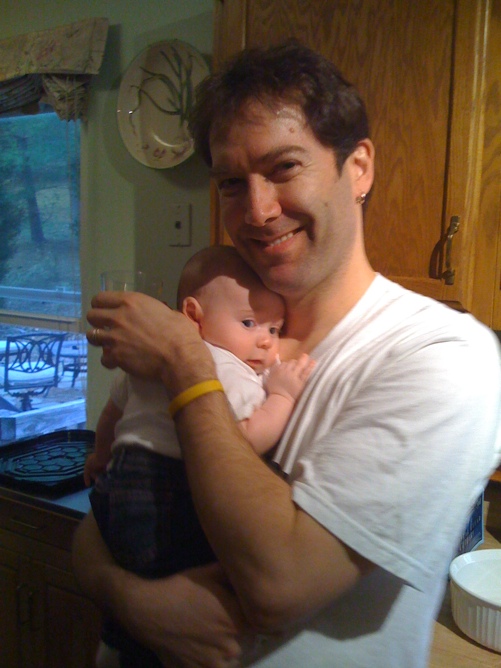 Pepper P. pranked a friend of ours who hates Hello Kitty. And then went missing.

I met up with Loren at an 18th century fair, and we had a really nice dinner chatting about things like Lost, BSG, and costumes!
My friends and I had a BSG finale party at Don's, which was prefaced by an hour drive around Laurel in order to find somewhere to eat, after which we ended up 5 minutes walk from Don's apartment.
Also, game nights!
April
The tulips started to bloom:

Easter in Pittsburgh and a trip to Phipps, one of my favorite places!

I went to a talk on Mars given by one of my favorite authors, Andrew Chaiken: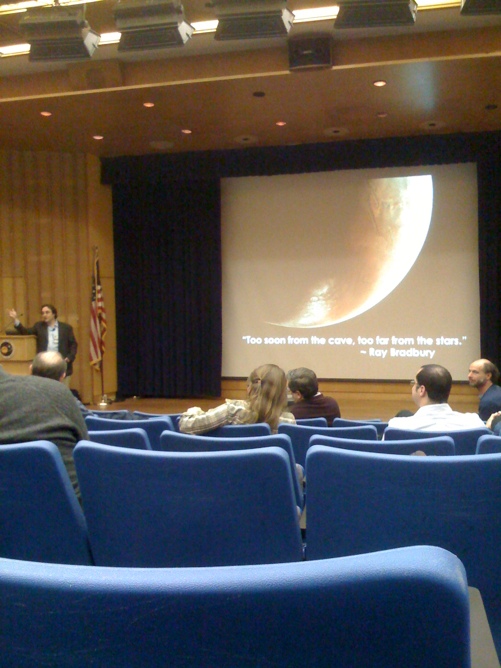 The band continues to work on "Chinese Democracy".

Doug, Ed, Bryan, Rob and I go see Help! at the Senator theater!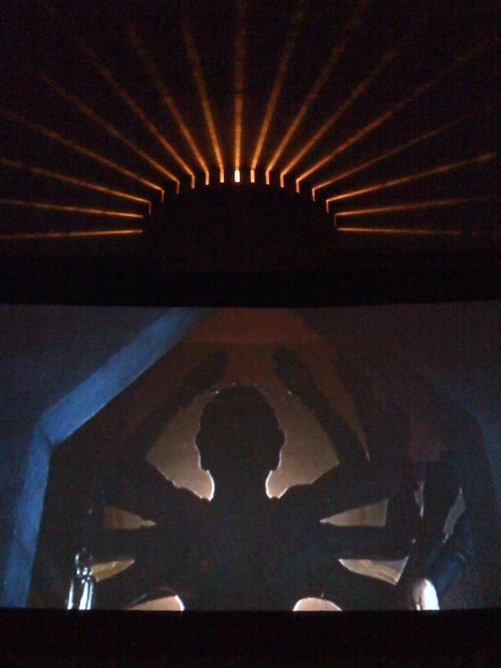 May
May is when things really started to pick up to where I was traveling every weekend!
Costume Con! I had the best time!!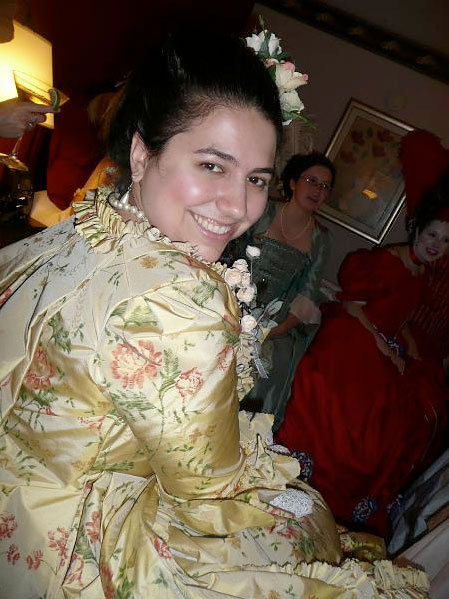 After Costume Con, Kathy and I did a one day whirlwind tour of DC – in the rain! We had a really good time though and even got to see Obama's motorcade!

It was while we were in DC walking around that I got the call that my band was go for playing a gig for the shuttle launch in Florida…in 4 days!
So that Friday night, we all met up by the beach. We played a party at the Astronaut Hall of Fame for the Hubble Servicing Mission folks, which was super fun:

We went kayaking:

Saw some manatees:

And then got to watch this from the VIP section at Space View Park:

where there were even more manatees!

After the launch we visited our favorite New Smyrna beach where we had a nice dinner at Fish Camp, toasted the launch, and watch a dolphin fish!

Rob, Doug and I drank beer on the beach and watching a lightening storm, and then on our last day, we did a whirlwind trip to Kennedy Space Center. Our badges gave us no priveleges. Oh well.
Here's the extra shuttle on the launch pad!

I did a big post on the Shuttle Launch trip here:
http://the-mogwai.livejournal.com/58648.html
The next weekend was Abbey Road on the River. We missed Katie but Rob, J-9, Allie and I had a great time!
Here's a group picture, though oddly, no Beatles are in it.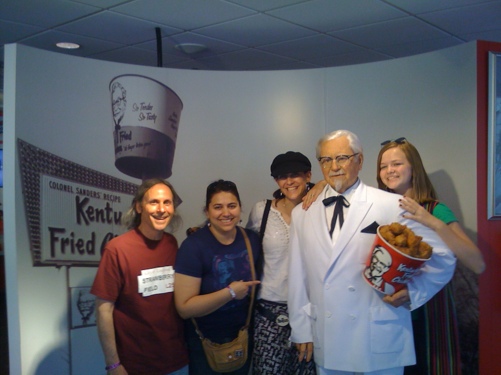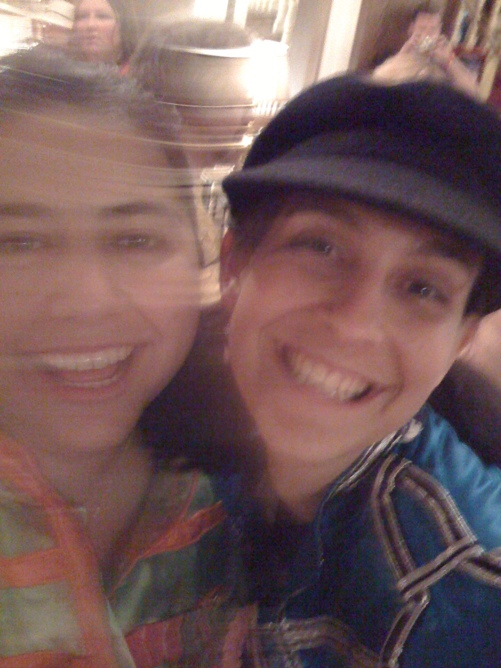 June
In June I finally visited my parent's new house in Delaware: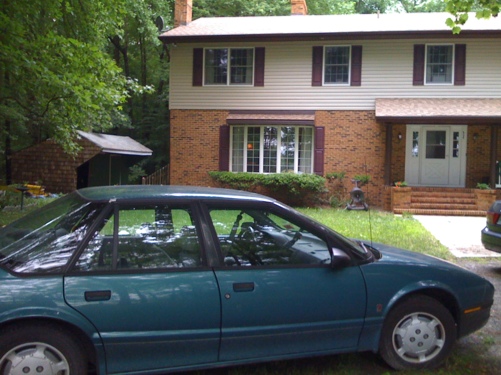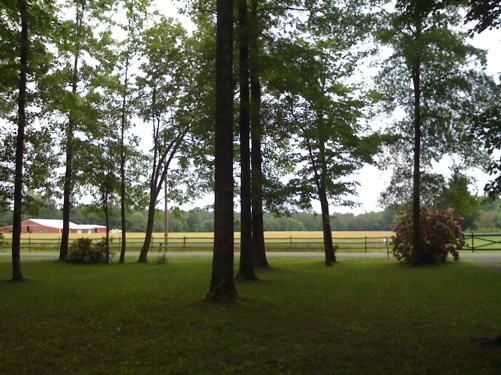 We had a crazy intense storm that I was stupid enough to drive through: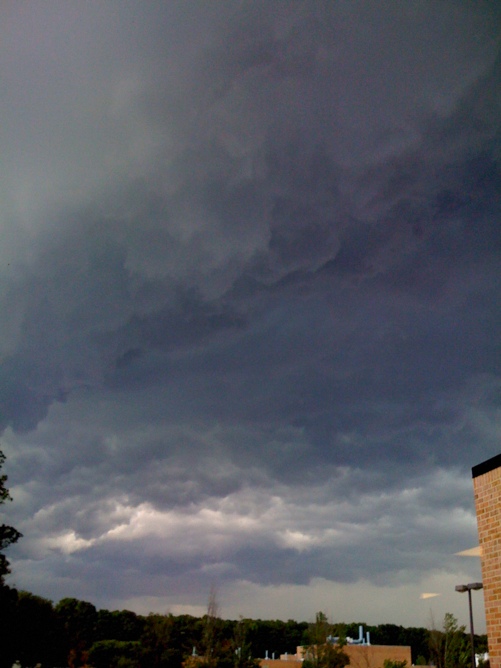 I celebrated my birthday

The dahlias were blooming and the butterflies were out:

And then Doug and I went to Florida to join his family for vacation. I had new reading materiala for the plane.

One of the places we went before meeting up with his family was Bok Tower. It was really pretty there:

Everything's bigger in Florida..

There were lots of pretty flowers at Bok Tower:

We also went to the abandoned Ghost Town that was Cypress Gardens, though their Banyan tree was really cool: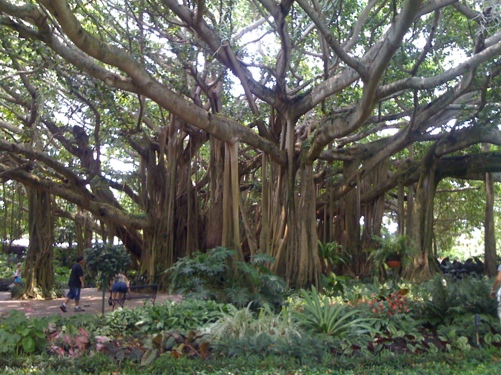 Did I mention how nice the beach was?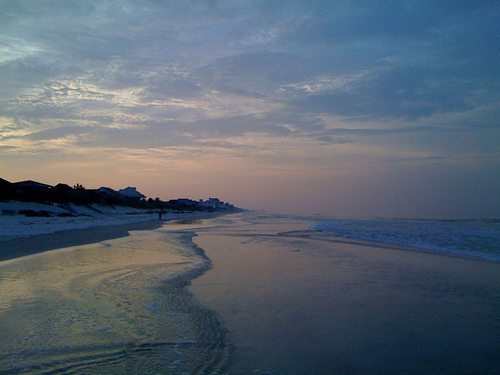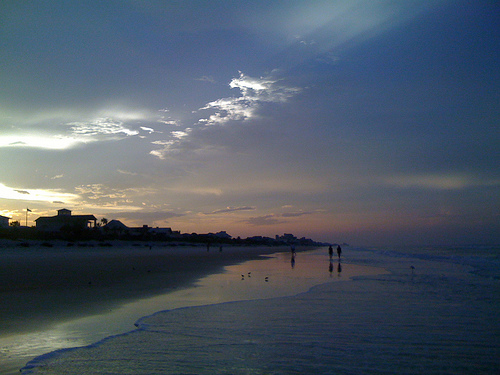 Of course throughout the year were more birthdays, game nights, lunches and long teas outside at the picnic tables. It was a really mild, pleasant summer weather-wise.