I had a lot of fun Wed at AAS. We had our Blueshift poster, which Sara did a great job on!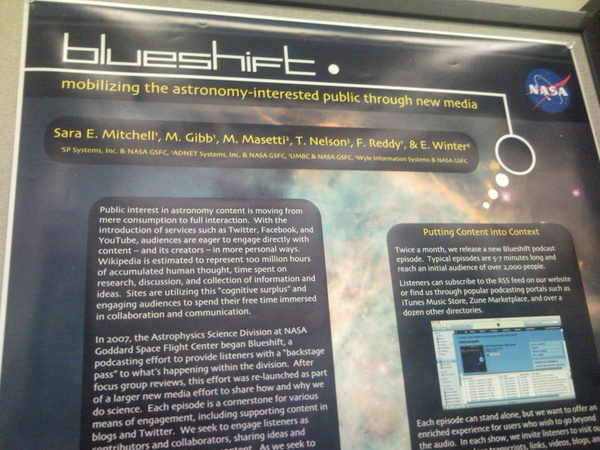 I also got to see my college friend Kurtis, who I hadn't seen in 11 years. Our other friend Mamajek showed up too!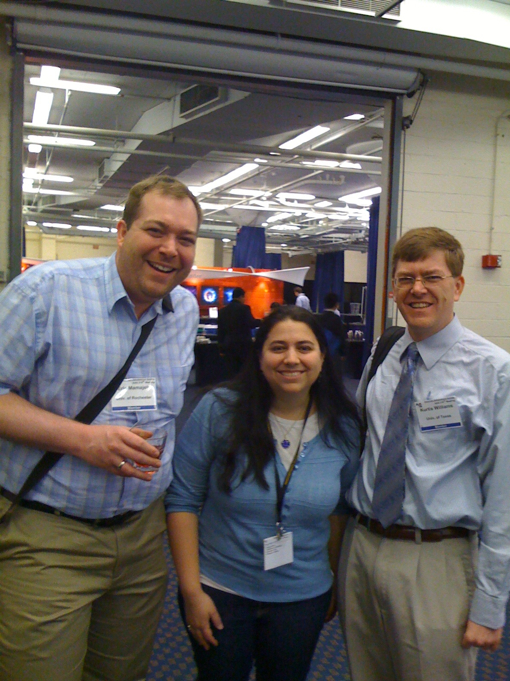 Here is Mamajek with his "poster". To be fair, he had to make sure his 3 student's posters came together.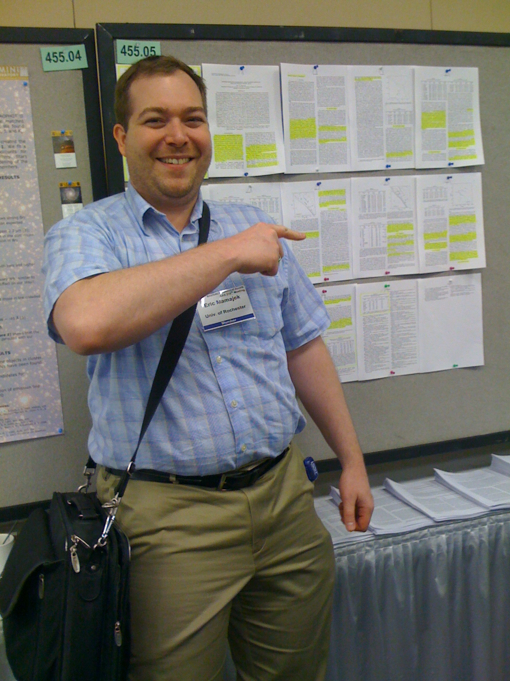 The Blueshift poster was right in line with the Fermi booth. You can almost see it at the end of the room.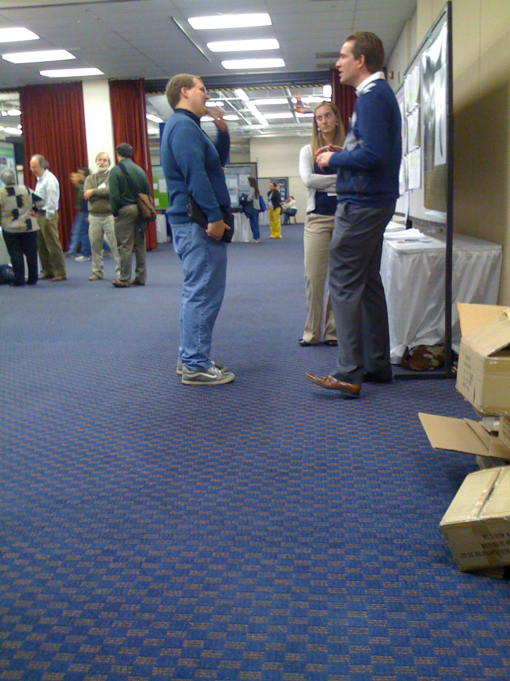 We played with the free laser pointers, trying to shine them on the poster.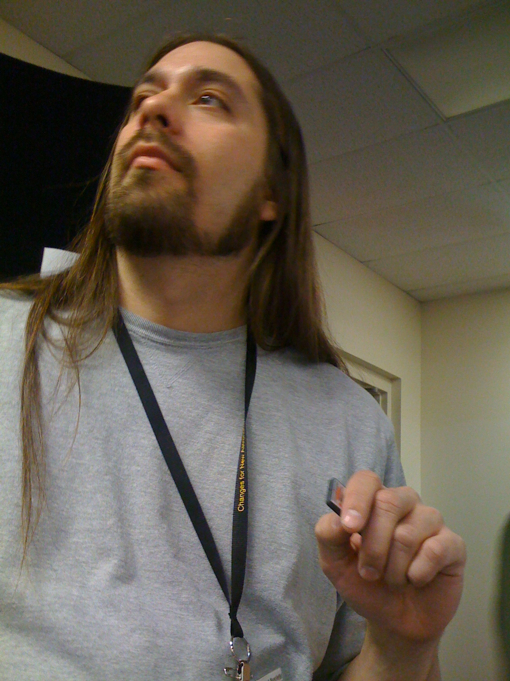 We also spelled out Enrico Fermi's name in Fermi pens.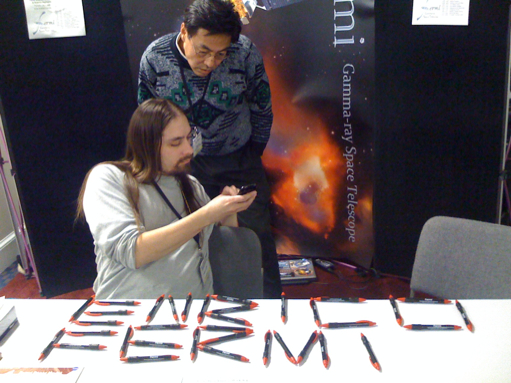 The best part was trying to hand out all the unused Swift stuff in the last hour of the meeting, including 4 bags of Swift stress balls, which we basically tossed at passersby, and a giant box of pens, which we walked around and forced on people! Awesome.