Doug and I went to see ABT do Romeo & Juliet at the Kennedy Centre at the end of January. It was awesome and somehow Row G ended up being front row! The pit orchestra was right in front of us! It was really awesome, and Juliet Kent was amazing!
Here are some costumes from R&J that were on display outside the theater:
Curtain call!

It's hard to see them, but oh well.

More costumes!

Rich, Rob and I went and saw Beatlemania Now – we had fun! Nice guitars too! :-)

Whee, Lost premiere! I had to get my Dharma jumpsuit out!

We had a snow storm last Saturday, and then a little more snow on Tuesday night:

But the real snowpocalypse awaited. First, the supermarket shopping so we'd have food for the weekend. We ended up at the Giant with Bryan!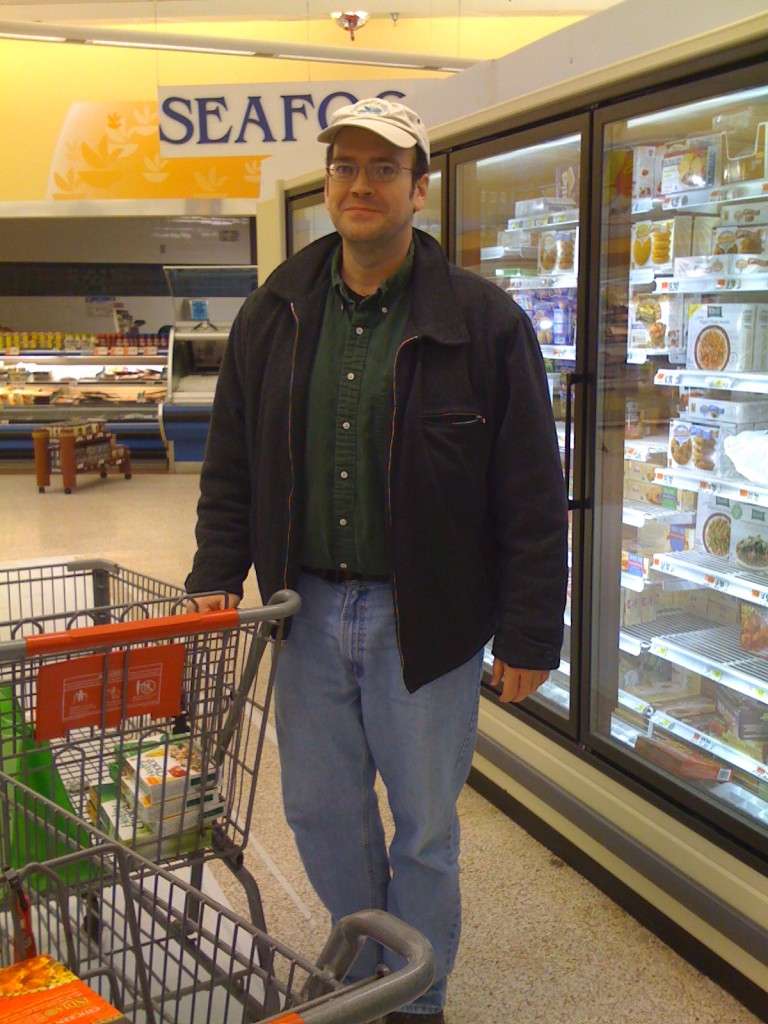 Here's the beginning of the snowpocalypse – the snow just started. This is at work, right before lunch on Friday.