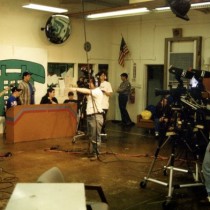 One more of my high school TV studio – you can see the big tally board from the telethon in the background.
---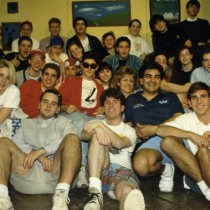 Someone on Facebook just posted a group pic from our high school TV station! Not sure if this was yearbook or from the RHS-TV telethon? I'm right in the middle. This is probably 10th grade? Good times!
---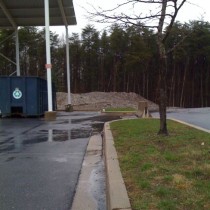 Mt. Goddard is much reduced, but still there!
---