The day after the tea, we got dressed up and went to the 18th century market at Fort Fred!
Late the next morning some of us headed up to Fort Fred for the 18th century market. I wore my new linen dress, one of the antique chemises, my hat from The Patriot, and the fichu from .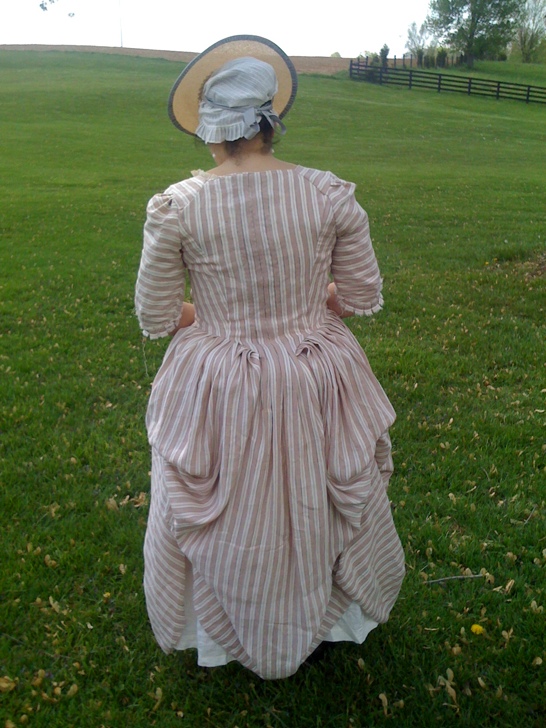 Here we are at Fort Fred!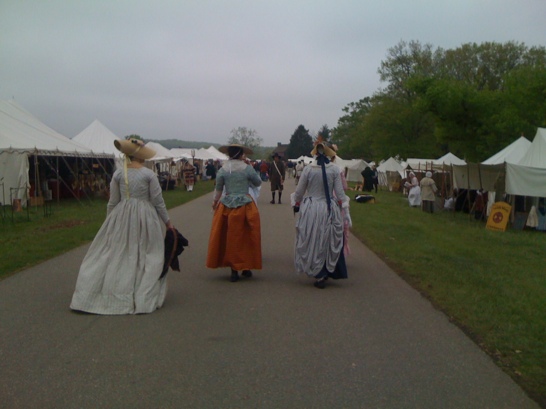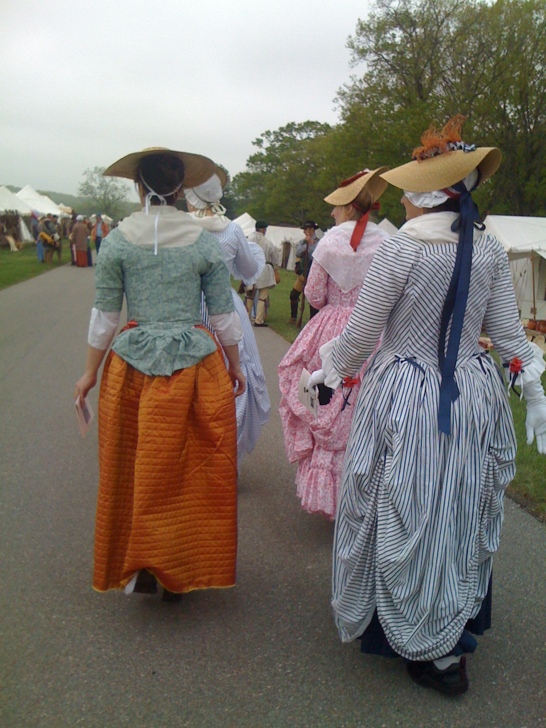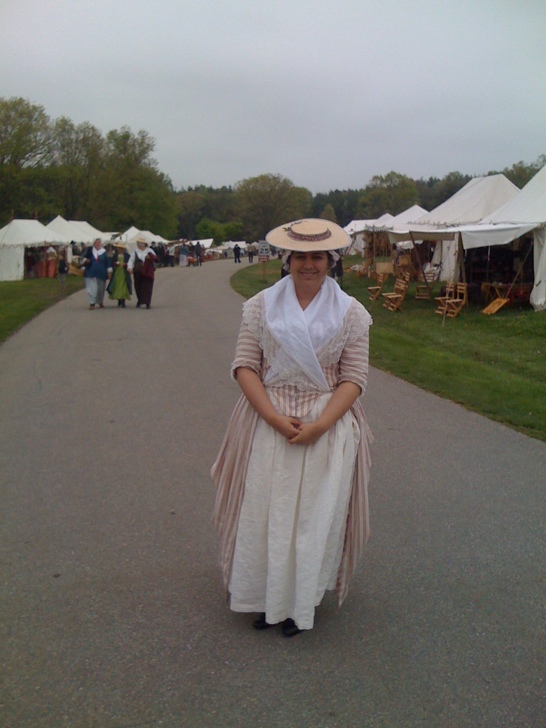 This seller had lovely stuff.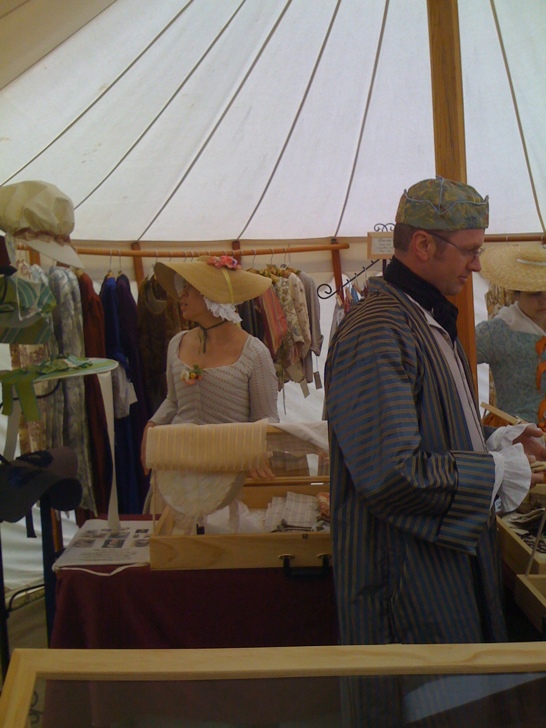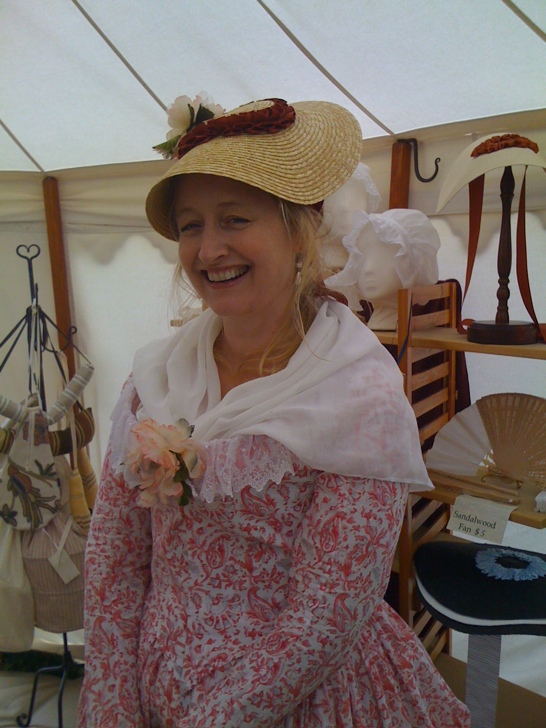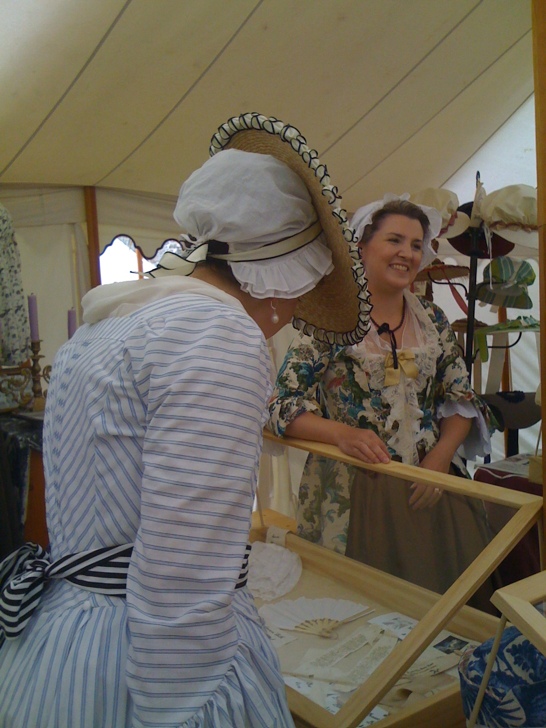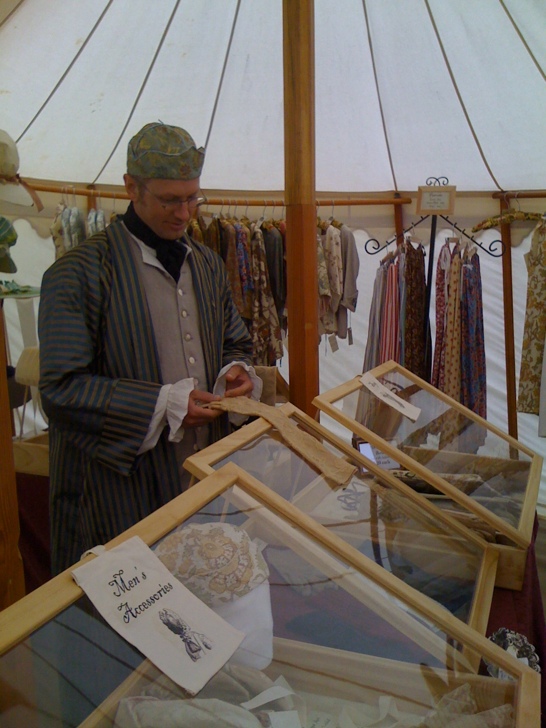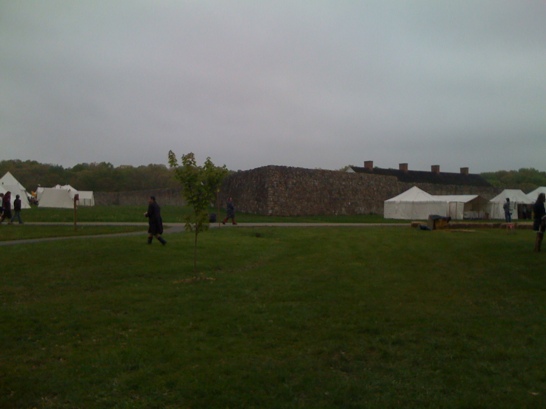 Also, I got a new hat!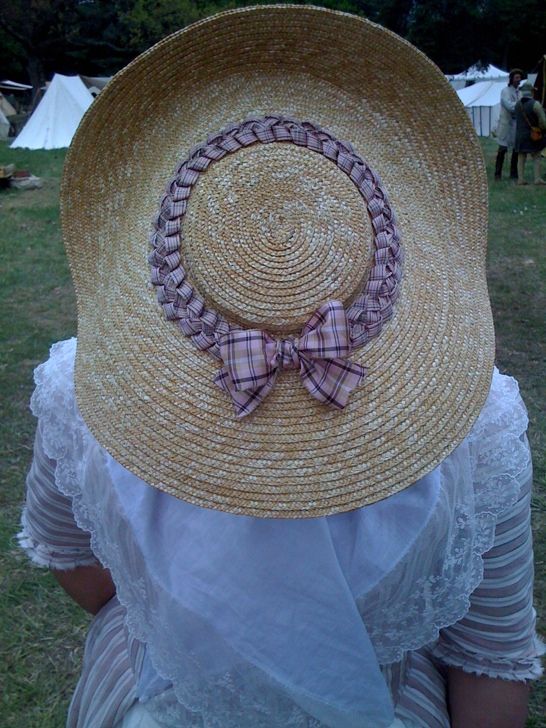 I liked this gown outside the Silly Sisters booth!