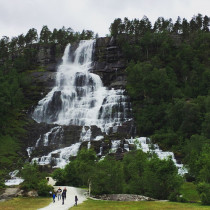 And so we came to Tvindefossen, a gorgeous waterfall about 15-20 minutes north of Voss. With people for scale: Here's the map of our drive:
---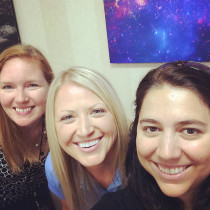 I'm way behind on pretty much everything, but here are some July pics, because I have to start somewhere! With Amber and Jody – two smart and awesome ladies who also work on JWST! We had lunch to talk about outreach stuff! My friend Unni sent me a care package from Norway and it had this nice, mild brunost (brown … Continue Reading →
---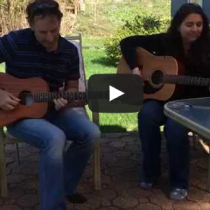 My friend Joe and I did this quick cover of the Stevie Nicks/Tom Petty song "Stop Dragging My Heart Around" a couple months ago. I finally uploaded it. And I realized I never posted it here! We learned it and did a quick recording all in the same day, so it's not super polished. But it was fun!
---