This was a meme from two years ago but I kind of like lists of things, so why not.
So – ten albums that made an impact on me… I didn't choose any greatest hits compilations (though I wanted to) and I tried to stick to one album per band. Though I cheated slightly on two different bands from one artist.
In no particular order…
1) The Beatles – Abbey Road – I don't even know how to pick a favorite Beatles album. Their style evolved so much over their career and their early stuff (which I still love though I know some people don't) is so different than their later stuff. This album is their probably crowning achievement both in inventiveness (the medly!) and just having outright great songs (Something, Come Together, Oh! Darling). Fav song: I have to mention Octopus's Garden in the Shade, which was my favorite song when I was little. I have a recording of me singing it when I was maybe 4 or 5 years old. So this album is the one that has certainly had the longest lasting impact on me.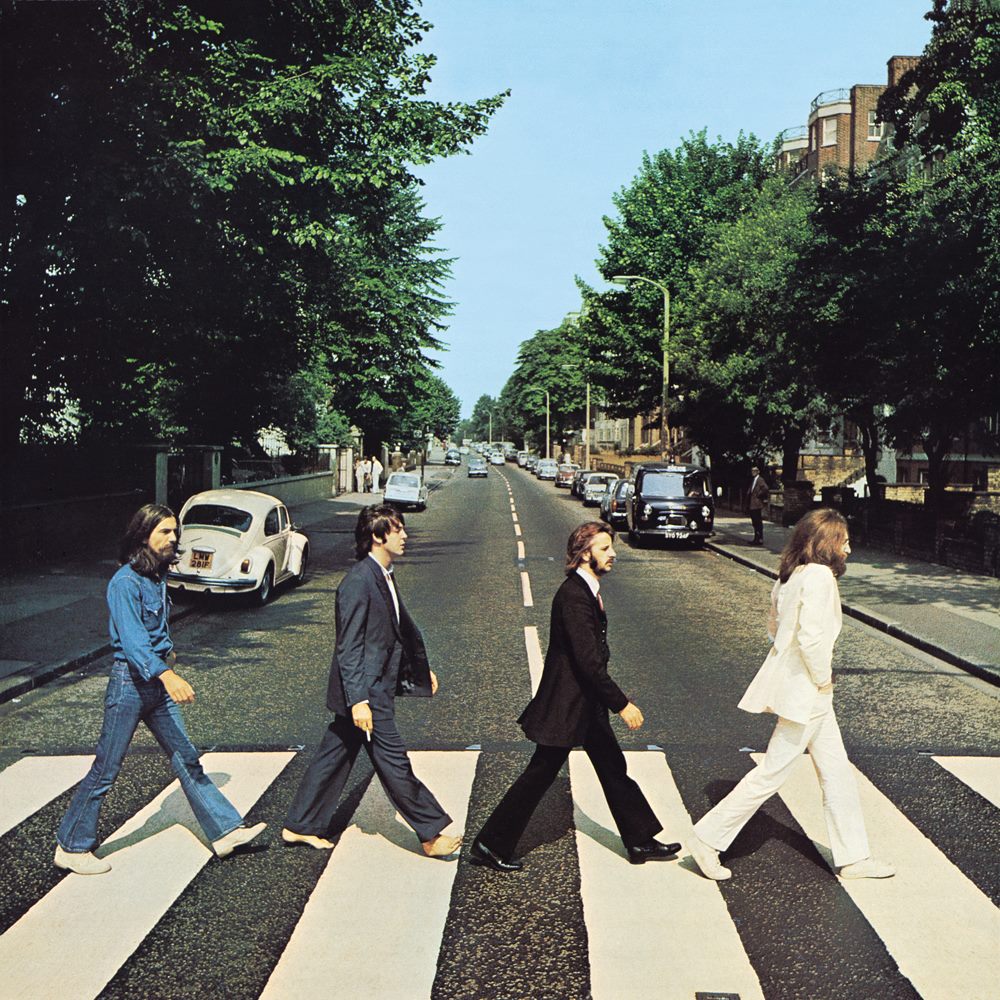 2) Barenaked Ladies – Gordon – Their first album. It's fun and also incredibly heart-felt. It was hard to choose between this and "Stunt," but Gordon also has added sentimental value. I was learning to play guitar around the time I discovered this band and since most of the songs on this album are 3 to 4 chords, their songs are some of the first I ever learned. Fav songs: Pretty much all of them. Brian Wilson was one of the first songs my band ever learned together. I wish I had written that one. Great lyrics.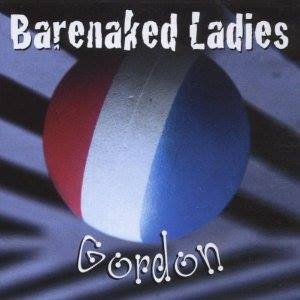 3) Violent Femmes – Violent Femmes – A little indie gem of an album from the early 80s. Gordon Gano was still in high school when he wrote this album and he captures the teenage angst thing perfectly. This album reminds me a lot of high school and the friend who introduced me to the band. I saw them play once when I was in college and they were great and surprisingly normal looking. Fav songs: Prove My Love, Add it Up.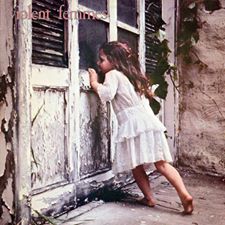 4) Crowded House – Together Alone – So hard to pick a favorite Crowded House album because I love them all. This one came out while I was in college and I listened to it a lot back then, and I still really like it. It's got a great mix of sounds from uptempo rock (Locked Out) to dreamy (Private Universe). And great harmonies. Fav songs: Pretty much all of them. Distant Sun has always been a fav, at least partly because of the astronomical lyrics. Also Locked Out, Nails in My Feet, Private Universe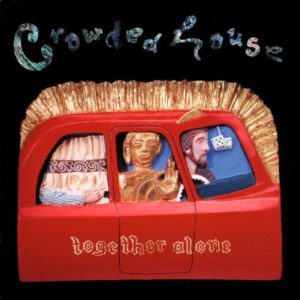 5) Fleetwood Mac – Fleetwood Mac – I was actually late to the party (like really late considering they've been around since the 70s) on Fleetwood Mac. My friend and former bandmade Tali loved Fleetwood and always wanted us to play them, but I wasn't that familiar with their stuff. When Joseph Nigro and I were officemates, he turned me into a fan. Rumors is classic and has so many great songs on it, (Never Going Back Again and I Don't Wanna Know) but ultimately I probably listen to this album more. Fav songs: Monday Morning, Crystal, Say You Love Me. Also my band covers Blue Letter, which is super fun to play.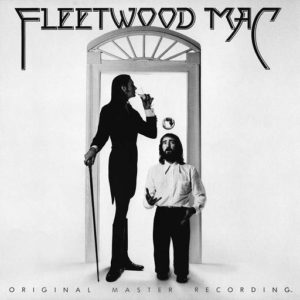 6) Tom Petty – Full Moon Fever – Every song on this album is great. Produced by Jeff Lynne and with guest musicians Roy Orbison and George Harrison, it's feels like another Wilburys album. Also he wears a Rickenbacker on the cover which is awesome. Fav songs: My band has covered The Apartment Song for a long time. This was a song introduced to me by a mixed tape from Sara Cheng in high school, if I recall correctly. Also I'll Feel a Whole Lot Better and Yer So Bad.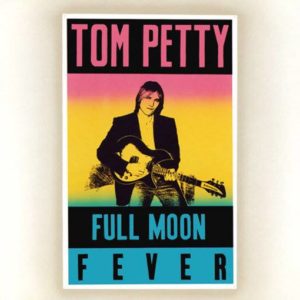 7) Derek and the Dominos – Layla and Other Assorted Love Songs – Eric Clapton's desperation for (the then married to George Harrison) Pattie Boyd permeates this album. That probably should probably make it creepy, but it really works musically. Fav songs: Bell Bottom Blues, Layla (of course), Nobody Knows You When You're Down and Out, Why Does Love Got to Be So Sad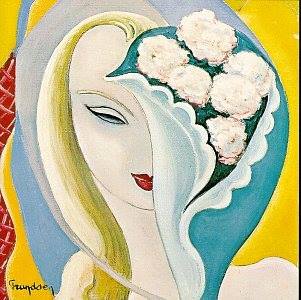 8) Finn Brothers – Finn – If this one had been on cassette instead CD, I would have worn it out. Strong Neil Finn melodies, harmonies with his brother Tim, all mixed with musical influences from their childhoods in New Zealand. Fav songs: Only Talking Sense, Last Day in June, Where Is My Soul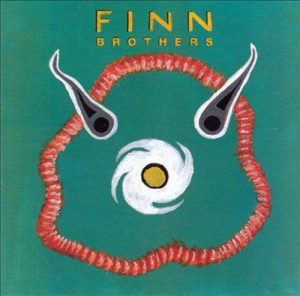 9) Cinematic World – Faded Picture – It's one of the albums I've listened to most in the last few years (which honestly has nothing to do with being friends with the band, though I'd be lying if I said I had no sentimental attachment to it because of that). It's got a great range of catchy songs, great harmonies, and great guitar work. I can't even pick a few fav songs from it, I love them all! It's on itunes, so go listen to it! https://itunes.apple.com/us/album/faded-picture/id440247868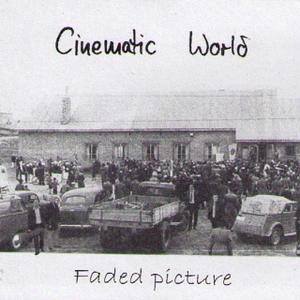 10) Creedence Clearwater Revivial – Cosmo's Factory – I really wanted to pick Chronicles Vol 1, but that would be cheating. I actually remember the first time I heard CCR – it was at college, and it was a beautiful day and everyone in the dorms in West Halls was outside. Someone across the way had a window open and had CCR cranked up. I didn't recognize the music, but I liked it right away. How can you not like CCR? They had a tremendous output of classic songs all in an amazingly short amount of time. Fav songs: Pretty much all of them. Looking Out My Back Door, which my band covers. Travelin' Band, Long As I Can See the Light.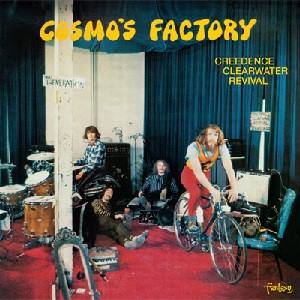 Honorable mentions (because 10 albums only was really hard)
Guster – Lost and Gone Forever – Great songs, strong melody lines – and an original sound thanks to a drummer who played his unusual drum kit with his hands, not sticks. I actually really love their Ganging Up on the Sun and Keep It Together albums too, but I picked this one because it really captured their live sound at the time. Fav songs: Barrel of a Gun, What You Wish For, Either Way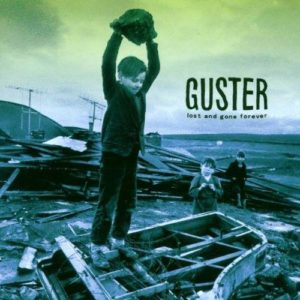 And… Honorable Mention
Paul Simon – Graceland – This got a lot of listens in college, and I know Doug went through a phrase of listening to a lot of cool African music in college because of it. I do like Paul Simon's use of Ladysmith Black Mambazo on the album. I think it made it a really interesting fusion of styles. Fav songs: Under African Skies, You Can Call Me Al, Diamonds on the Soles of Her Shoes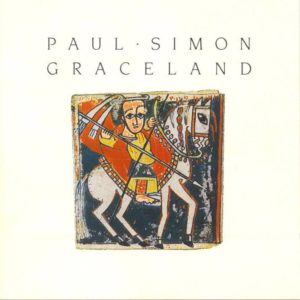 Nowadays I think I would also include Paul McCartney/Back to the Egg, First Aid Kit/Stay Gold as well.
And then there were a bunch of great bands that I had trouble singling out just one album from. If it were an influential bands list rather than just albums, they would be on it. (In no particular order…) First Aid Kit, Kjetil Linnes, The Weepies, ELO, She & Him, R.E.M., KT Tunstall, Billy Joel, Queen, Boson, and all of the solo Beatles.